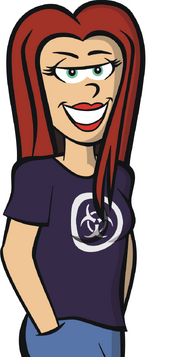 Evil Cheshire Cat (or Evil Cat for short) is one of the hosts of The Awful Girls snack. She is quite the evil individual. She giggles wildly at stories of people setting themselves or others on fire, at mental retardation, and at general dark humor. Being a complete and total nerd, she indulges in science, video games, and of course The Awful Show. Runner up for the Miss Awful Show competition.
Ad blocker interference detected!
Wikia is a free-to-use site that makes money from advertising. We have a modified experience for viewers using ad blockers

Wikia is not accessible if you've made further modifications. Remove the custom ad blocker rule(s) and the page will load as expected.